We specialise in ear nose and throat surgery
From tinnitus through to hearing loss our aim is to improve your quality of life. We provide honest and factual information for ear, nose and throat. Read more.
We bring our expertise to a range of nose related issues, to offer treatment for a range of disorders, as well as rhinoplasty (nose job) services. Read more.
With our experience across a range of throat disorders and surgeries, our ear nose throat specialist team offers expert personalised care. Read more.
Our ENT Surgeon
MB BS, BSc(Med), M.Surg, FRACS
Paediatric and Adult Otolaryngologist
Head and Neck Surgeon
At the Ear, Nose and Throat – ENT Clinic, our ear, throat and nose specialist has many years of experience when it comes to the treatment of patients who have ear, nose and throat conditions. Our ear nose throat specialist in Sydney aims to increase the quality of life for people with a variety of medical and surgical treatments that focus on restoring the form and function of patients who have ear, nose, throat, head and neck conditions.
Our ENT specialist team believes in providing quality treatment to patients, regardless of their age or background. Whether you require the services of an ear specialist, nose specialist or a throat specialist, each member of our team understands that this kind of treatment is often crucial to how a patient can live their life. Our ENT doctors are focused on delivering the best to clients, and aim to improve our patients' quality of life.
Dr Michael Barakate graduated from Medicine (UNSW) in 1996 and completed his Master of Surgery degree (U.Syd) in 2003. His surgical training includes dual fellowships from the Royal Australasian College of Surgeons in General Surgery (FRACS 2002) and Otolaryngology, Head and Neck Surgery (FRACS 2006). Dr Michael Barakate reviews and treats children and adults with ear nose throat conditions. Dr Barakate has an ongoing commitment to education and research in Otolaryngology, Head and Neck Surgery and has lectured and published widely.
Our Locations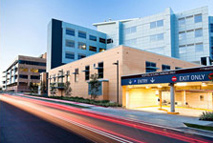 The clinic is situated in the centre of the Macquarie University's North Ryde campus. Conveniently placed near the Macquarie University train station and located opposite the Macquarie Park Shopping Centre. A 500 metre walk from the North Ryde Bus interchange.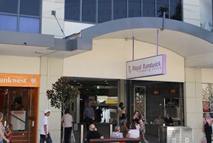 The clinic is situated on Level 1 of the Royal Randwick Shopping Centre and is conveniently placed near the Prince of Wales Hospitals Campus. For your convenience 2 hours of complimentary undercover parking is available entering off Avoca Street. For quick and easy parking use the lower level carpark B2.
The clinic is situated in the centre of Sydney only a 5 minute walk from Auburn Railway Station and a 15 minute walk from Auburn Hospital. For your convenience complementary parking is available for visitors and patients underneath the Clinic Building accessible from Queen Street.
Latest Articles